Erasmus+ Award for curricula and professional development on nature-based solutions for 'The Africa We Want'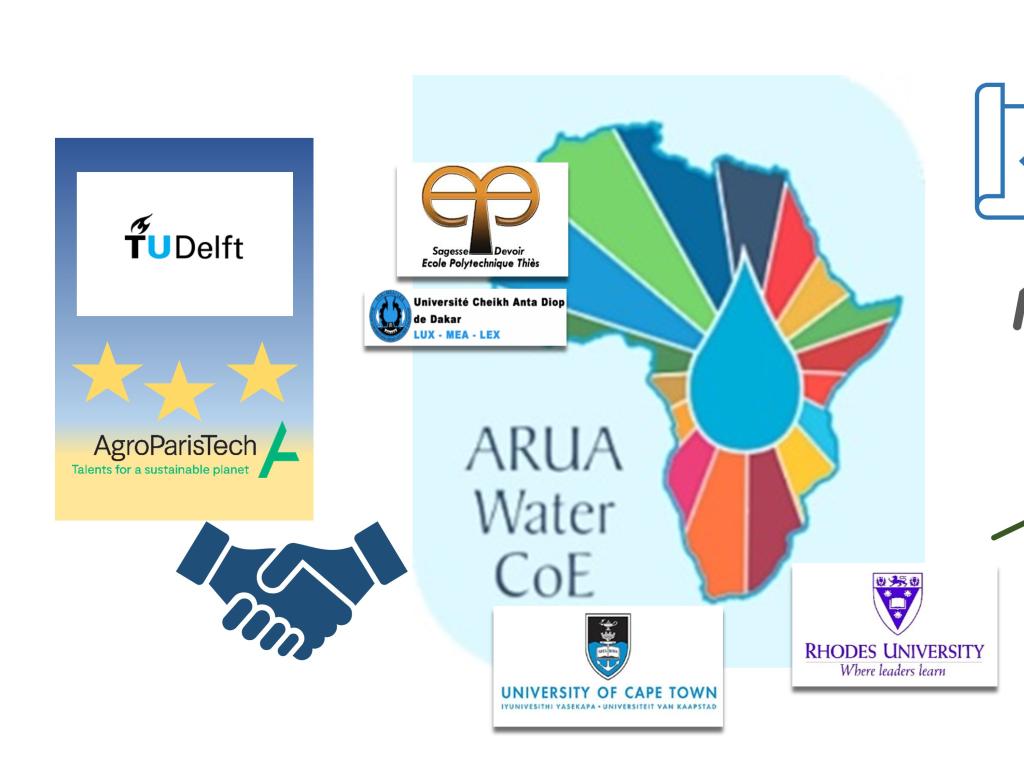 Nature-based solutions (NbS) are actions to protect, sustainably manage, and restore natural and modified ecosystems that address societal challenges effectively and adaptively, simultaneously benefiting people and nature. NbS go beyond, and complement, land restoration for stemming the loss of biodiversity and ecosystem services, through the incorporation of nature-conscious design principles. These solutions enhance the availability of water, improve water quality and reduce risks of water-related disasters (United Nations World Water Development Report 2018: Nature-Based Solutions for Water; https://www.unwater.org/publications/world-water-development-report-2018).
Rhodes University, through the Institute for Water Research (IWR), has been awarded a three-year grant titled "Nature-based solutions for African Climate Resilience", under the Erasmus+ call for Capacity Building for Higher Education (https://erasmus-plus.ec.europa.eu/news/results-2023-capacity-building-for-higher-education-call). The project's overall objective is to enhance the capability of future professionals (current students) and of current environmental specialists and engineers (through professional development courses) for facilitating climate resilience in Africa. As a first step, the project focuses on promoting NbS in Higher Education Institution (HEI) curricula, which aligns with Rhodes University Institutional Development Plan's focus on research and postgraduate students (https://www.ru.ac.za/media/rhodesuniversity/content/institutionalplanning/documents/Rhodes_University_IDP2023-2028_final.pdf). NbS is also high on the agenda of the EU (Green Deal), Africa (Agenda 2063 for Africa's Development: The Africa We Want) and national (climate) policy documents in Senegal and South Africa. Considering the need to build capacity for these solutions in Africa, the project goes beyond university curricula in HEIs and responds to the need of building capacity of actors who are an intricate part of the design, development and implementation of resilient infrastructure. We will work with  civil engineers (the designers) and environmental scientists (the gatekeepers) of infrastructure development.
Designing and implementing inclusive NbS requires specific knowledge and new approaches with close involvement of all stakeholders. This means that we need to train engineering students in new ways and equip professionals with new insights and skills. To this end, the project will result in:
● Revised curricula in the field of environmental sciences and civil engineering. This revision means inclusion of: state-of-the-art knowledge about NbS and related climate resilience, multidisciplinary / transdisciplinary skills / co-creation, ethical considerations, and real-life assignments for students with local stakeholders.
● A network of expertise and joint activities across the curriculum partners
● Teaching staff equipped with the latest insight in NbS trough Training-of-Trainer and workshop activities
● Ongoing training program (and related continued partnerships) for professionals / alumni in NbS.
To ensure that the project is cognisant and inclusive of the needs of the local beneficiaries and stakeholders, these stakeholders will be involved from the start in co-designing the educational program. HEI stakeholders (including students, alumni, University administrators, government department representatives responsible for higher education) will be surveyed at the start of the project. So, be on the lookout for further communication and request for participation. If you would like to reach us, please contact Sukhmani Mantel (s.mantel@ru.ac.za) and Margaret Wolff (m.wolff@ru.ac.za).
The project consortium consists of two universities in South Africa (Rhodes University and University of Cape Town [UCT]), two universities in Senegal (Ecole Polytechnique of Thies [EPT] and Université Cheikh Anta Diop [UCAD]), and three partners in the EU: TÜ Delft (Netherlands), AgroParisTech (France) and Institut National de Recherche Pour L'Agricuture, L'alimentation et L'Environnement (INRAE, France). The project will also build upon the African Research University Alliance (ARUA) Water Centre of Excellence (CoE; https://www.ru.ac.za/iwr/centers/aruacoe/) and African Water Resource Mobility Network (AWARMN; https://www.ru.ac.za/intra-africa-awarmn/) for sharing knowledge. The project envisages both North-South and South-South knowledge exchange and African contextualisation to ensure students and professionals are exposed to courses that incorporate transdisciplinary approaches with high standards of knowledge base, teaching and assessment methods, and quality assurance. This, we believe, is an important strategy to not only combat the impacts of climate change, but also to stem brain drain and migration out of Africa.