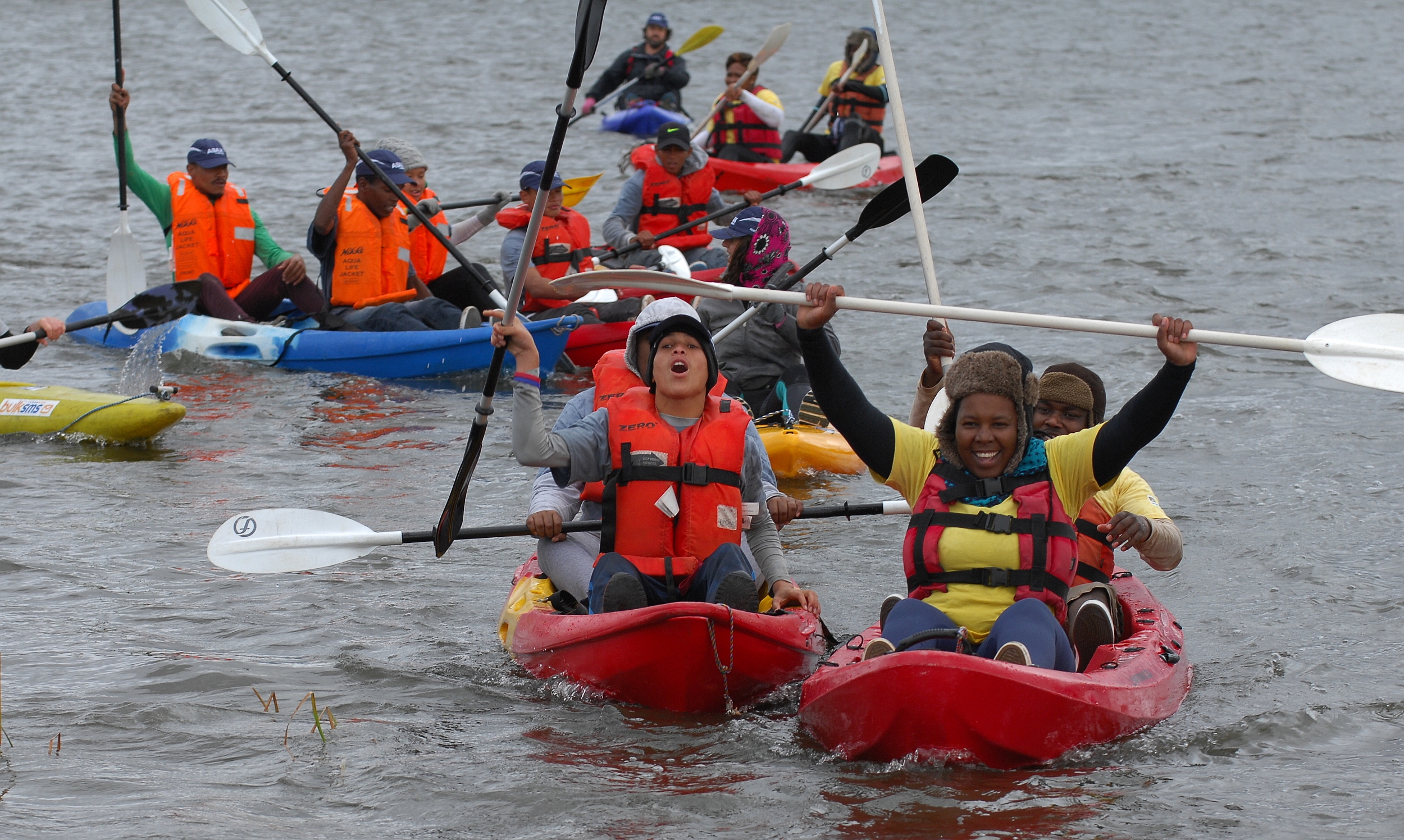 The Peninsula Paddle is a gruelling journey from Muizenberg to Milnerton, paddling and dragging kayaks through canals, rivers and vleis over a distance of about 15 kilometres. Certain sections are not possible to traverse. Along the way the paddlers get a close up view of the city's waterways following months of accumulated litter, aquatic weeds and contaminated water that regularly flows into the canals and lakes.
The Peninsula Paddle draws attention to the state of Cape Town's urban rivers. It's a fun event. Anyone can participate and there is no cost. All you need is a kayak - or get in touch to organise one - and the guts to paddle from Muizenberg to Milnerton! Over 100 paddlers take up the challenge at this annual event.
The Peninsula Paddle raises a critical message: The health of the city is seen in its waterways.  The waterways are blue and green corridors that are the veins of the city connecting well-established suburbs to some of the poorest parts of the city. We all share the waterways. What gets discarded and poured into stormwater drains will finds its way to the sea.
The big challenge is to find new ways of enabling citizens to enjoy and value these waterways - a long term vision of the Peninsula Paddle.
The event in the news:
Celebrating the flowing waterways - The annual Peninsula Paddle